About Hop To It Organizers, LLC

What's in a Name?
When you're making a change, start small. A little hop can set you on your way. Keep making hops and you'll get closer to your intended result.

"Hop to it" means to get to something quickly. A hop is an action, however small, towards what you want to achieve. We believe this is true in anything we're trying to achieve in life.
In order for you to "hop to it", you'll need to know what "it" is. In other words, what's your vision? We help you set clear, achievable outcomes and goals.
With the right goals, set the right way, for the right reasons, you can have successful outcomes and ultimately, feel happier and more satisfied.
---
The Story of Our Logo

Your space should support how you live and work. You deserve a home you and your family can call your haven.
Our logo is in the shape of a house. A house rests on a strong foundation supporting the structure, with all its framing and materials, the furniture and appliances that go inside, and the people who live in it.
Similarly, Hop To It Organizers, LLC provides a supportive foundation for you. We help you make choices, organize and reach higher levels of productivity. With outcomes like that, you can be happier and less stressed.
You make a hop, then reflect, adapt if you need to, cycle back, and make another hop. Keep hopping, keep improving, continue to persist, looking back to inform your future.
The house contains a dashed line that appears to hop.
The line represents our philosophy of diving in and starting small and a sense of optimism. We guide you step by step through cycles of continuous improvement so you can see your successes grow.
Having a positive frame of mind helps you go along and keep at it. We provide motivational support during and after the process so you can keep going.
An organized office can provide you with a place to think creatively, get important work done, communicate more effectively with others, and create more wealth.
---
Brand Colors

Hop To It Organizers, LLC is dedicated to providing exceptional, customized organizing and productivity services to our home and business clients.
---
Ready to Hop To It?
Step 1: Click the button below to schedule your FREE 20-minute assessment call
---
Learn More …
Visit the page most appropriate for your situation:
Combining Homes – Marriage – Divorce – New Baby – Empty Nester – Done with clutter
Home Transitioning – Relocating – Organizing a Move – Dorm Room Set Up
Aging in Place – Rightsizing – Future Planning
Get Started Today
Our mission is to collaborate with our clients as they strive for order, organization, increased productivity, and calm well-being in lives and businesses. Our goal is to collaborate with our clients, share knowledge, and help remove impediments during their organizing process or transitional event.
---
Michelle Rosen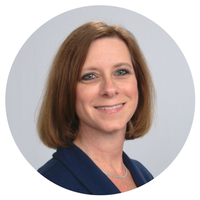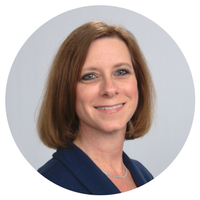 Michelle founded Hop To It Organizers, LLC in 2016.
Clients experience more joy, calm, creativity and productive living and working in their space when they hire her to help declutter and organize their homes, offices, schedules and more
She loves to see clients smile as their solutions emerge. She's known for giving high fives for small wins. She brings a true passion for her work and is dedicated to providing top quality services to her clients.
Professional Credentials
Michelle earned her baccalaureate in Organizational Psychology before owning and operating child care centers. After continuing professional studies, she went on to work as a software engineer for over 15 years. As the owner of Hop To It Organizers, LLC, Michelle has found her passion in the organizing and productivity industry.
Bachelor of Science, Organizational Psychology
Project Management and Agile Practitioner
Hire Hop To It Organizers today an

d have a spring in your step tomorrow!