Move with Less Stress

"Perfect Move" Moving Program
Admittedly, no move is "perfect". Our team of professional organizers is here to help.
Our "Perfect Move" organizing services are designed to help you before and after your move.
Smooth Transition
Moving is a major life stress event. You already know that.
Let us help reduce your concerns. Choose from four modules in our "Perfect Move" Moving Program. Combine services to fit your situation.

Preparing to Move
Preparing for a move is one of the best opportunities to take stock of what you own and edit down. Our professional organizers can help this process by helping you sort through and organize each room of your home.
If you are pressed for time with a busy schedule, we can do pre-sorts for you so it's easier to make decisions on what to pack.
We can help you make decisions and, most importantly, deal with the feelings of overwhelm that often surface, as we work in a planned and systematic manner.
Module 1: New Space Furniture Layout Plan
Know in advance which pieces of furniture will fit nicely in your new home and where they will go
Visualize how you will live and function in your new home
Give the movers and other helpers a clear idea of where and how to place furnishings

Module 2: Pre-Move Organizing
Feel lighter and less stressed with our help to sort, de-clutter, disperse and organize your household furnishings and items
Pack more efficiently – fewer boxes, packing paper, bubble wrap, and other supplies are needed (saving you time and money)
We can help you pack up your things (excludes high value breakable or specialty items)
Faster loading and unloading time because everything is organized
Lessen, or even eliminate non-essential items, leaving you with the furniture and household items you truly need, want, use, and love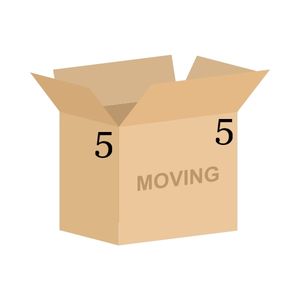 Module 3: Move Management & Coordination Services
Receive informed recommendations on vetted and researched vendors and related services, whom we trust and regularly work with
Rely on an experienced and detail oriented move coordinator who keeps track of all the activity that goes on surrounding and on your move day
Learn staging and home readiness tips to prepare your home for a great listing photo shoot
The majority of home buyers, up to 90%, check out potential homes online before deciding to see it in person
Module 4: Post-Move Unpack & Put Away
The first order of business is to unpack your kitchen, bedrooms and bathrooms. The focus is on essential function. After that, we'll move on to other spaces as time allows.
Sleep well the first night in your home, then wake up the next day and have your coffee (Our team made up your bed and unpacked and put away your kitchen essentials on the day of your move)
Have a more functional home faster, without an aching back
We will break down the moving boxes and bag up the packing paper. We'll store moving supplies away from traffic patterns and living spaces

There are many more benefits that you can experience when you choose to work with our team.
Contact us today to discuss your project needs. Customized packaging options are available.