Rightsizing Successfully
As an older adult you may have already started thinking about rightsizing to more manageable living quarters. If you've lived in your home for decades, you may have accumulated many items over the years. Moving to a smaller space means that you won't be taking it all with you. It can be overwhelming to think about how much stuff you'll have to go thro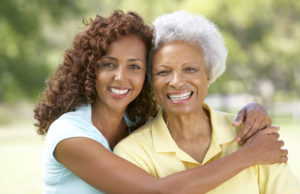 ugh and decide what to take with you to your new home.
The process of rightsizing is filled with a range of emotions. Just as with any move, this period of transition can be filled with anxiety and stress. There are so many details to manage and decisions to make. We guide you through this process with patience, care, and attention to detail. Plan early and don't delay.
Ready to get started? Call or send us a note
---
Our senior rightsizing services are arranged in four distinct service modules. Each module can be purchased individually or within a service package.
Some of the main service components are listed below, but we know that your situation is unique to you, and we are proud to offer customized solutions.
Senior Moving Services
Locate and coordinate movers
Sort and organize household items to be moved to your new home or living space
Personal shopping and recommendations for furniture or products needed for organizing your new space
Space plan, unpack, and set up your new home or living space
Household Item Dispersal Services
Sort and organize household items to be dispersed to family, friends, and others
Coordinate with family members, friends, and community for dispersal to them

Locate and recommend resources for donations, selling, online auction, estate sale

Arrange bulk trash removal, document disposal, and shredding coordination
Pre-market Preparation Services
Coordinate contractors for repairs, painting, re-carpeting, and other needed services
Light Staging Services
Use appropriate existing or rental furnishings, decor, and accessories in order to show your home at its best
Recommend a Realtor or work with yours to get your home sold fast
There are many more custom services that we provide. Your situation is unique to you.
---
Hop to it tip: Not quite ready for the big move? Allow plenty of time (two to three years out is not too early) and start talking to family members, friends, and community connections to determine who you may want to give household items and treasures to when the time comes.
Consider our aging in place or home organizing service.
Want to know more or you're ready to schedule an initial appointment? Contact Us today!
---
Rates
Please contact us to discuss your project. Rates can vary depending on your exact needs and situation. Typical rates are between $2000 and $4000.