Take Charge of Your Battery Situation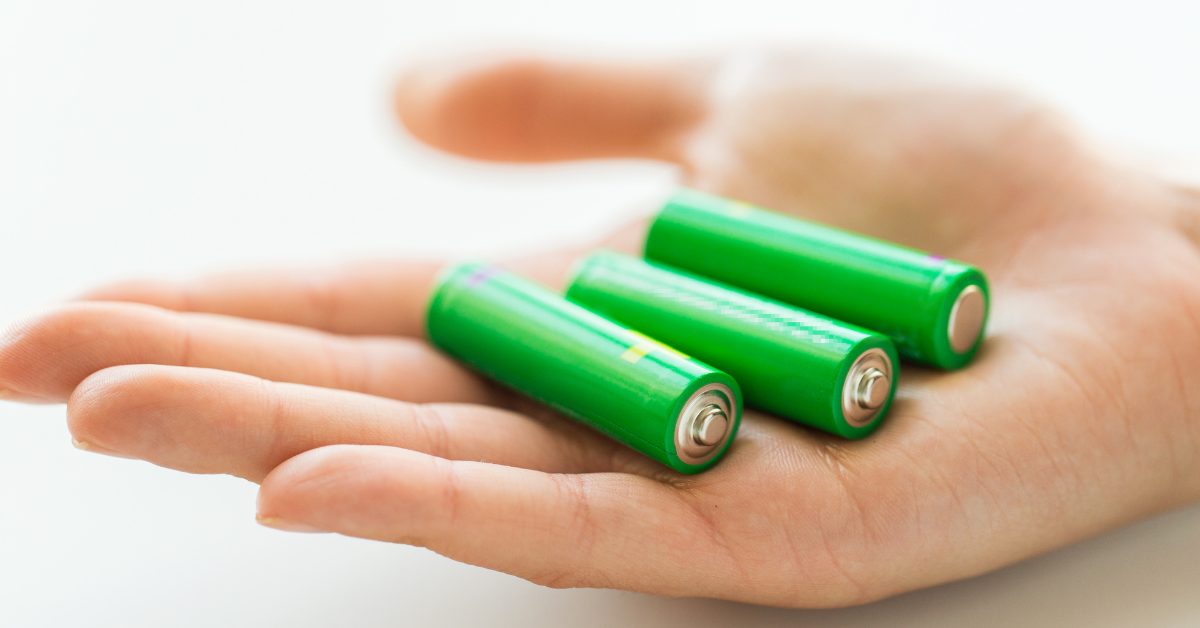 February 18th is National Battery Day
Since February 18th is National Battery Day, I'd like to take this great opportunity to address battery storage and disposal. Start saving yourself time, money, and aggravation the next time you're looking for a battery and you can't find the size you need.
Have you ever had the experience when all you needed were three AAA size batteries and all you could find (in your junk drawer) were two AA and a package of C size batteries?
I'm guessing you didn't want to waste time or energy running around the house, first looking in the junk drawer in the kitchen, then running upstairs to the linen the closet, and then back down again to the garage. It was easier to just go to the store and buy more. Here are some tips so that next time, you'll be able to quickly and easily locate the type and number of battery that you need, saving yourself yet another trip to the store at the last minute.
---
If you are done with clutter and disorganization, we can help! Get in touch today!
---
Create a Home for Your Batteries
Create a designated spot where you will keep all of the batteries centralized in one area.
Use containers to keep batteries organized.
Note when you are running low on a battery type you use often and add it to your list for the next time you go to the hardware store.
When new batteries are purchased, immediately put them away so they are ready and waiting for you when you need them.
I've created a space and organized all the batteries our family uses in one spot. Now, everyone in our household knows where to find a battery when they need one. I chose to place our batteries in a drawer in our kitchen, which I refer to as the "utility" drawer. In addition to batteries, we keep other things in there that we use fairly frequently, like scissors, extra keys, lighters, and small candles.
We participate in the Amazon affiliate program and when you purchase a product using the links we've provided, we will earn a small commission at no additional cost to you. Plus, you'll be helping us to continue sharing resources we love with others.
---
Ways to Store Batteries
There is no single "right place" you could locate your battery storage. Whatever works for you and your family will be fine. We happen to have ours, as I said, located in the kitchen utility drawer. You can buy one or more battery organizers like the ones shown. Hang them on the wall in your garage or slide it into a drawer.
Garage or utility closet: Hang a battery station on the garage wall or slip inside a hardware cabinet drawer
Kitchen: Organize into trays or bins inside of a utility drawer
Workroom: Keep them all together and sorted inside of a plastic close-able case
Tip: When storing your battery operated devices for long periods without use, remove the batteries to avoid damage if the batteries happen to leak while you're not using them.
---
How to Dispose of Batteries
According to the Howard County Department of Public Works battery recycling page, it's okay to dispose of your alkaline batteries made after 1995 in your regular trash.
Other types of batteries should be taken to a retailer who participates in a take back program. Examples include rechargeable, button (like those used in hearing aids or watches), and lithium types.
Here are some retailers that have programs:
---
How do you store your batteries? What tips do you have on this topic? Comment below: