Basics of Bullet Journaling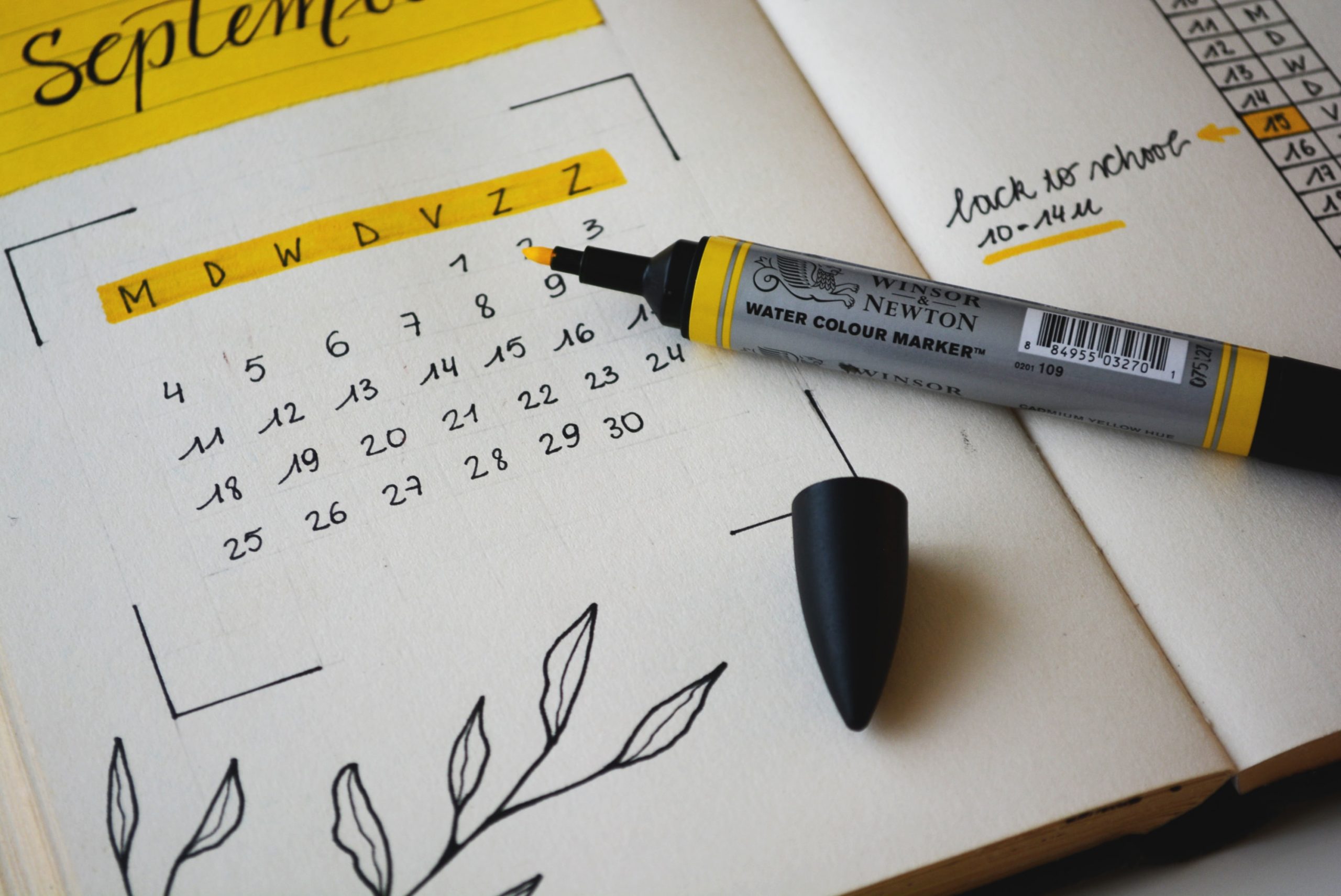 What is Bullet Journaling? The Bullet Journal system is a unique (mostly) paper-based planning system created by Ryder Carrol in 2013. It's a system based on the rapid logging of information that is related back to a key of bullet types. The primary three bullets being tasks, notes, and events. At its most basic level, each day has a rapid log made up of bullets, known as a Daily Log.
Typically, a bullet journal is set up in a dot-grid A5 notebook that has numbered pages. This enables you to create an Index that you can refer back to to find information. Many people in the bullet journal community also use other logs (called Collections).
Example Collections:
Future Log (an overview of anywhere from 3-12 months)
Monthly Log (an at-a-glance view of the current month)
Custom Log, which can be anything from habit tracking, meal planning, goal setting, and much more.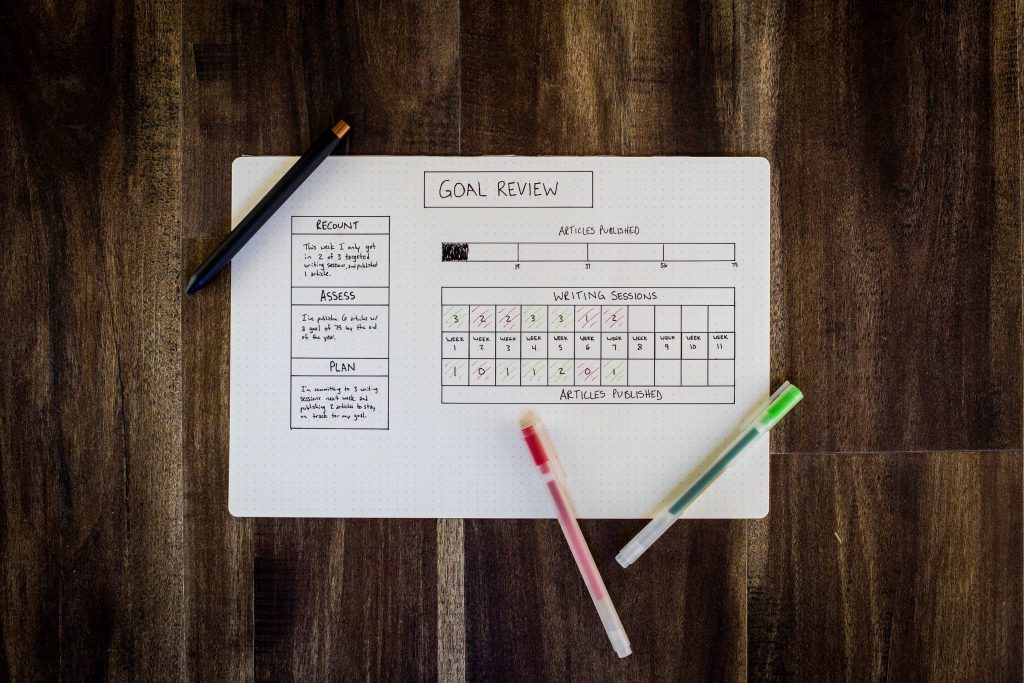 Get Creative
A bullet journal can be super simple and purely functional. A sizeable subset of the community (myself included) has also elevated this paper-based system to express creativity through a wide variety of mediums, such as watercolors, stickers, doodles, etc.
One of the best parts of the bullet journal system is how customizable it is to how your brain works. You get to set up exactly what you want for each hour, day, week, month and year. It can be super complex and beautifully decorated, or it can be a few pen scribbles.
In line with that, you can also customize it based on what's happening in your life. You can add things when you need them, let go of specific things when you get busy, or don't touch it for a week or so if you're just trying to survive… and you are never wasting paper or leaving weeks unused, like you might do with a predesigned planner.
---
You Might Also Enjoy …
---
Personal Experience with Bullet Journaling
The customizable nature of the Bullet Journal system is what drew me to it. I was often trying to customize my planners, and trying to work with systems that didn't really make sense to me. I was always looking for the "perfect" planner that understood the way I think.
When I started my bullet journal in 2017, I had just gotten engaged and was about to move across the country. I wanted my bullet journal to be able to help me with all the necessary planning in one place. I didn't want to buy another separate planner for wedding planning. The ones I could find were only set up for a year long engagement. Since I was going to be planning the wedding from across the country for two years, there were a lot of things I needed to figure out that were just not covered.
I started out with some interesting collections, while also using a lot of the original Bullet Journal system laid out by Ryder Carroll. I added a little decoration here and there but it was mostly about daily functionality, with a lot of lists and journaling thrown in.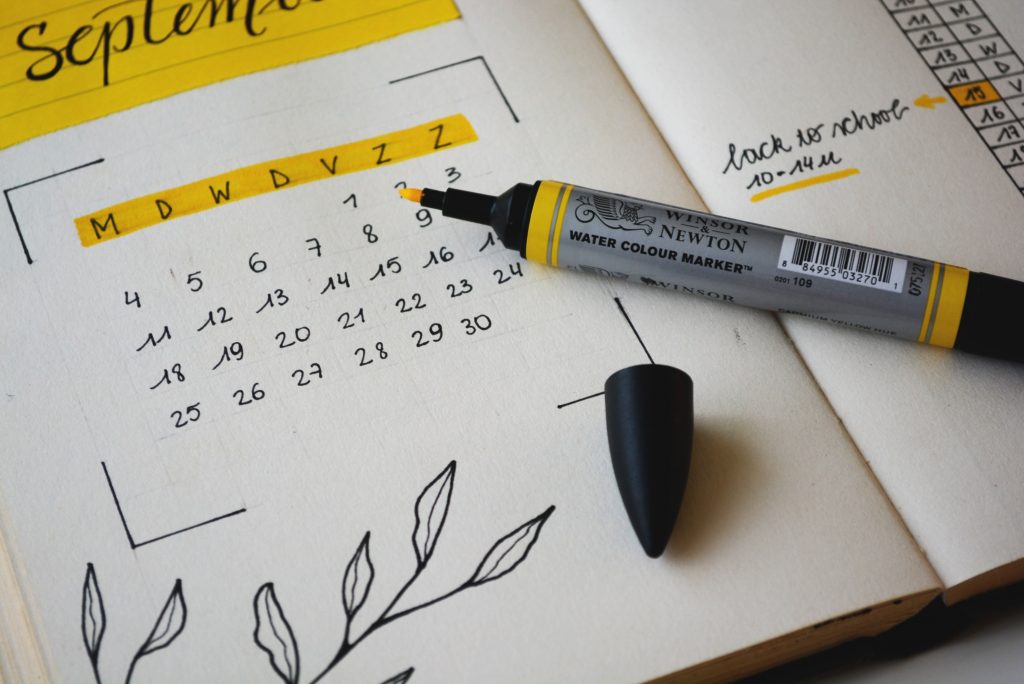 Nowadays, my bullet journal is a lot more about my creative expression and my goals. I have personally moved entirely to a digital calendar and task system, but I still really rely on my bullet journal for goal setting and review, an overview of important dates, keeping track of certain aspects of my health, and endless lists. I have a Monthly Log and a multitude of Custom Log Collections. My bullet journal changes on a regular basis – sometimes I go a few months with a similar layout, but I often shift and adapt as my schedule changes and I learn new techniques.
Getting Started with Bullet Journaling
If you are considering starting a bullet journal, I would begin with Ryder Carrol's website. He also has a book on the Bullet Journal method if you'd like to learn more and you do best with reading. I learned a lot about the method online, specifically through YouTube videos, if that is a format that works with your learning style.
A Youtuber who does artistic bullet journal spreads who I love is Elizabeth Turn, or Plant Based Bride on YouTube. The last place I would look for ideas is Pinterest – there are lots of great visuals of different ways to do the logs and things you can add to make the system work for you.
I started with the traditional dot grid notebook, but you can really start with any notebook or pad of paper, whether it be grid, lined, or dot grid. If you are looking for some A5 dot grid notebooks, I would recommend starting with one with numbered pages and a built in Index, just as some training wheels for the system. You can buy the branded Bullet Journal from Ryder Carrol's website, or a popular beginner one is the Leuchtturm 1917.
My favorite numbered option to actually be the brand Scribbles That Matter. I no longer use an Index because of the way I use my bullet journal, so I am currently using an Archer and Olive notebook that I love. I would also recommend Notebook Therapy for an unnumbered option.
All the best of luck in your bullet journal journey!
Watch: TEDx How to declutter your mind – keep a journal
Bullet Journaling: Putting Pen to Paper
Further Resources and Products to Try
https://www.leuchtturm1917.us/bullet-journal-edition-2.html
https://www.archerandolive.com/